Publicado por wasa en 7:02
Nicholas Rosano analyses the first Chile squad from new coach Claudio Borghi, and asks whether the Argentine can continue getting the best from the Roja golden generation...
The faces are the same, but the look will be decidedly different. There were few surprises in Claudio Borghi's first Chile squad, one that consists entirely of players based abroad. The 21-man outfit will take on Portugal on March 26 in the Portuguese city of Leiria before traveling to The Hague to take on South American rivals Colombia on March 29 as they prepare for the upcoming Copa América and a new era under Borghi.
The squad should be familiar to anyone who saw Chile at the 2010 World Cup, with 18 of players called in by Borghi having also represented their country in South Africa. The three new players include two Mexico-based players, defender Osvaldo González (Toluca) and forward Héctor Mancilla (Tigres), and Palermo forward Mauricio Pinilla, who is working his way back into the national team fold after three years away.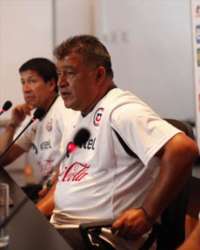 The lack of domestic-based players -- the use of whom was a major point of contention in the saga leading to Marcelo Bielsa's resignation -- means that fans will not get a chance to see the likes of Rodrigo Millar and Esteban Paredes, though they are two players Borghi is very familiar with and will likely have a chance to return to the team in the near future.
Despite the many familiar names in Chile's squad, the team is unlikely to share the same rapid, buccaneering style that Bielsa imposed on the side, though it would be unwise to characterize Borghi's approach as defensive. Borghi is likely to use three at the back, as Bielsa often did, but beyond that Borghi has tended to use four midfielders, a playmaker and two forwards. However, don't be surprised to see Borghi experiment with two playmakers, as he did with great success at Colo Colo with Matias Fernandez and Jorge Valdivia, both of whom will feature for Chile in their upcoming friendlies.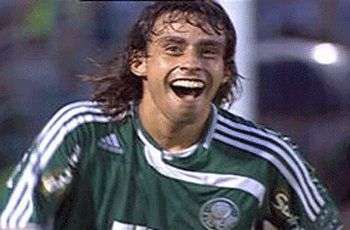 Valdivia could play a key role in Borghi's Chile
Meanwhile, the likes of Mark Gonzalez, Jean Beausejour, Mauricio Isla and Gonzalo Fierro will be expected to occupy the wide positions, both providing support to the attack and using their abundant speed to track back. Carlos Carmona, Arturo Vidal and Marco Estrada are likely to play in more defensive midfield roles, though even those players can be expected to contribute to the attack, if Vidal's nine goals and eight assists in the Bundesliga this season are anything to go by.
With Pinilla, Mancilla, Alexis Sánchez and Humberto Suazo providing a wealth of talent up front, it will be up to Borghi to find a system that gets the most out of Chile's talented forwards. Suazo, the top scorer in South American World Cup qualifying, is just now recovering from a shoulder injury, meaning that Pinilla and Mancilla will likely get more chances to show what they can contribute. One of the three will likely partner Alexis Sánchez in a forward pairing, marking a distinct difference from Bielsa, who used Sánchez as more of a wing player with Suazo usually occupying the lone striker spot.
As is the case with most new coaches, it will take Borghi time to figure out the best way to harness what is potentially the best generation of talent to ever come out of Chile. With the likes of Sánchez, Isla and Vidal well on their way to playing for some of the top teams in the world, thanks in large part to the work of Marcelo Bielsa, Borghi will have big expectations hanging over his head. While the results against Portugal and Colombia will not have an impact in the long one, it will provide a glimpse at what the future holds for Chile and whether or not Borghi has what it takes to succeed under the weight of increased expectations and continue the legacy left by Bielsa.
Possible Lineup: Bravo; Medel, Ponce, Jara; Fierro, Vidal, Carmona, Beausejour; Valdivia; Suazo, Sánchez.
0 comentarios: